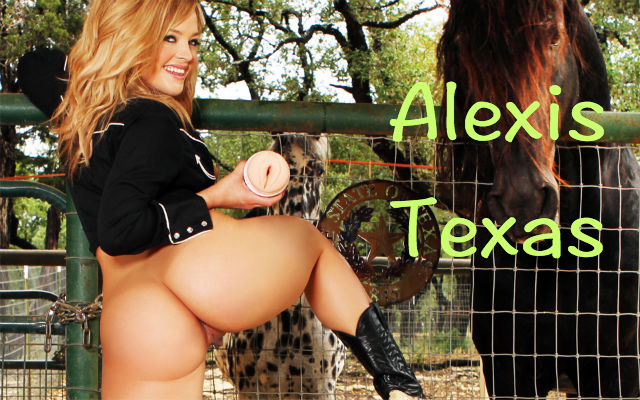 Review by unmasked.
View the Alexis Texas Tornado at Fleshlight.com
Texture Details

The Texas Tornado texture by Fleshlight is Alexis Texas' signature texture. I find Alexis Texas to be such a beautiful, natural adult entertainer. She has such a girl next door feel about her. She's the kind of girl you could just get along with personally: it turns me on even more. Well Fleshlight designed the perfect texture to go along with who Alexis Texas is in her movies and interviews.
Alexis Texas has the perfect vagina to match her curvy body. The labia is such a nice large puffy orifice, fingering and playing with the Texas Tornado is an absolute must. The Texas Tornado looks like it's ready to suck you up into this sweet sleeve. Once inside you will notice that the texture is a series of three "parallel waves" that twist around each other down the sleeve. The waves have round impressions or dips evenly spaced running down the sleeve.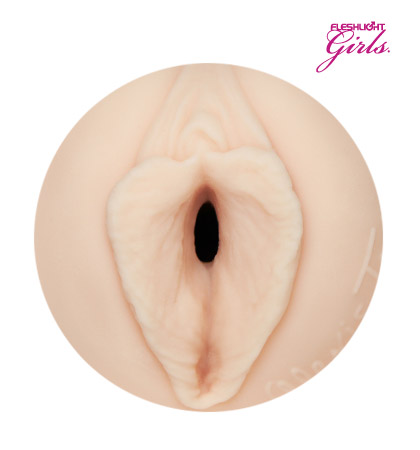 Stimulation
The stimulation that the Texas Tornado gives is the most realistic stimulation in the fleshlight arsenal that is as close to a real vagina as possible. Multiple users along with myself have attested to the Texas Tornado being the most realistic texture even more so than Vortex. The three waves twisting around the sleeve create a very "live feeling" to the texture. I say that because with having sex with a girl you feel variations in her vagina such as muscle contractions, smooth natural textures. The Tornado captures these aspects like no other. The tornado has a very snug feel along with the smooth waves it is not unnaturally tight or oddly loose. Edging with the Tornado is so easy to do it really creates the possibility for long sessions and orgasms build slowly with an explosive finish that will leave any man drained.
Overview
Are you not getting laid? Are you a virgin looking for some practice? If you're looking for the real thing and are striking out, do yourself a favor and go for the Texas Tornado. This is such a great sleeve and unbelievably realistic. This is without a doubt the most realistic sleeve by Fleshligh. The Tornado does take at least 5 to 6 (or more) flights to brake in. I will be honest I did not find it to be realistic or very good when I first got it, but once I broke it in and got used to how much lube to use it has become a favorite for me. I also would not recommend this for a first sleeve; it's not a sleeve for beginners. I would definitely recommend this as a second or third texture. I would say it's a must have in any collection. Cleaning is really easy and drying time is shorter than most.
Notice
Lube usage in the break in period is a little heavy but it will get better a few flights in.
Ignore how loose the picture of the texture is, this only shows half of the texture essentially. The view cuts off a wave that completes the texture.
View the Alexis Texas Tornado at Fleshlight.com
Reviewer details
Total Fleshlight experience with approximately 13 textures.
The size of my cock is 6in long with an average girth.
My uses of my sleeves are both fucking and stroking.
Porn is used as a stimulant for every session.
I use a JO H2O water base lube for every flight.