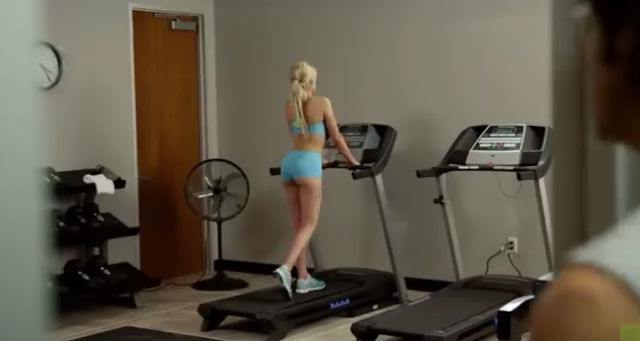 So, I thought I'd do a lighter post, and have a look at some (safe for work, sadly) Fleshlight Commercials.
Fleshlight Flight
Here's a swanky, sexy and safe (way too safe) Fleshlight Commercial of the Flight:
Stamina Training (with Riley Steele)
This is one of the hotter safe Fleshlight commercials out there, featuring a ridiculously hot Riley Steele in a tight gym-outfit. She is the ultimate fantasy of gym-goers everywhere. We're always hoping to find ourselves (by chance or by design) next to a tight little number on the treadmill, bicycle or weight apparatus. The commercial features a very average Joe finding himself next to this goddess, and trying to compete with her. It's sort of like a metaphor for fucking her in the bedroom done in a more acceptable way, or something like that.
Fleshlighting
This is not really a Fleshlight commercial, it's more of a Fleshlight parody, and is based on 80's movie cliches. Quite hilarious. Enjoy: