The Fleshlight comes in an assortment of different textures, colors, orifices and brands. To help you understand what types of Fleshlights there are, we will start with the 3 brands of Fleshlights that Interactive Life Forms make.
General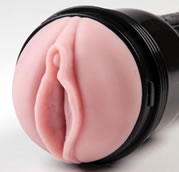 Firstly, there is the regular line up of Fleshlights that cater to the general male sex toy market.
Fleshlight Girls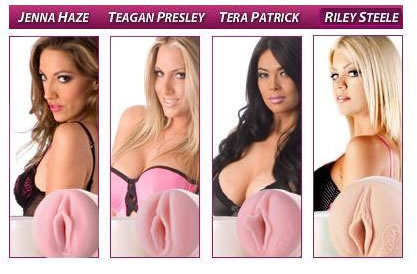 Secondly there is the Fleshlight Girls brand of Fleshlights, these are made by taking an actual mold of popular porn stars and using it as the orfice design. The Fleshlight Girls brand caters to both a general male sextoy market and fans of various porn stars.
Fleshjack
The 3rd Fleshlight is the FleshJack, which cater to gay males.
Fleshlight Textures: Realistic vs Intensity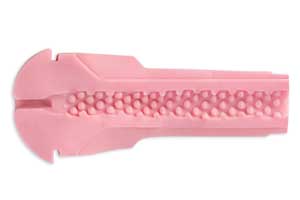 Under each of these brands there is the two sub-categories of textures: "realistic" and "intensity". Although some textures overlap into other Fleshlight brands, there are unique textures for each brand. You can further categorize the Fleshlight and its spin off brands into what type of orifice you want.
Fleshlight Orifices

For the regular brand of Fleshlights there is a Butt, Mouth, non-descript and Lady Orifice. You can choose, mix and match different orifices to different textures. The Fleshlight Girls brand comes in the lotus texture, but if you buy the Luepe Funtes insert you can choose between the Lotus or Mini Lotus, and with the Terra Patrick insert you can choose the Lotus or Twista texture.
The Fleshjack has basically the same texture and orifice selection as the regular Fleshlight line up, but differs in that there is a unique butt orifice and choice of other products made from moldings of 3 gay porn stars. There is also a unique texture that comes with "Jimmy's Mouth" called the swallow texture.
Speciality Fleshlights and Limited Editions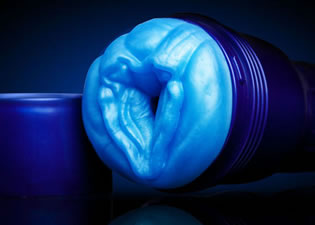 There are also special Fleshlights that Interactive Life Forms will release sometimes, usually for a holiday or promotional campaign. There is the Alien Fleshlight, which was designed, made but not sold until a few years later as a Halloween special. Alien Fleshlights were considered a collectable until ILF decides to sell them again (which recently happened).
Another example of special Fleshlights is the Vibro Fleshlight. You can insert bullet vibrators in pockets under the back end of the orifice. A male sex toy that vibrates, who would of guessed? Currently there is a special offer for glow in the dark/LED Fleshlights, and there are only 1000 available!