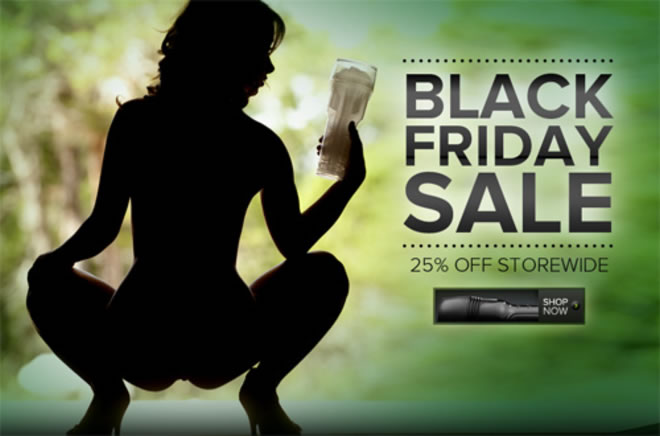 It's Black Friday long weekend, and Fleshlight are offering a 25% Discount off all purchases across the online store!. The code is valid from Friday until the 30 November 2010 Midnight CST.
To take advantage of this offer, click on the following link, and use the coupon code "Black" (without the inverted commas):
Remember to use Black as your code to receive the discount. Valid until Tuesday 30th November 2010.
So hurry!