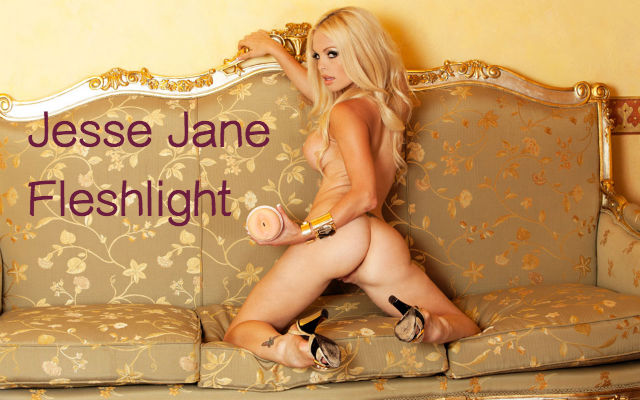 The Jesse Jane Fleshlight is based on the small bundle of sexiness that is Jesse Jane. It comes in vagina, mouth and butt orifice (or pussy, blowjob and anal for those less posh), and you can cum in all three if you want.
Jesse Jane Fleshlight: The Vagina
Jesse Jane's pussy lips are quite complex (probably one of the most interesting ones I've seen when moulded into a Fleshlight orifice) and as you can see the hole is fairly tight as well. These lips are so tasty that it makes you want to lick them, but that's probably not advisable (unless Fleshlight somehow come out with Fleshlight products that taste like their pornstars).
The Jesse Jane Fleshlight vagina orifice comes in three texture options: the sensational mini-lotus, the traditional lotus and the very sensual Gauntlet textures. I'll talk a bit about the Gauntlet as I've spoken about the other two textures in other places.

There you go. I've magnified it for you. You can see it's quite complex and unsymmetrical, which means that your dick experiences different sensations as it moves through the orifice, into the mid-section and if it's big enough through the end bits. The gauntlet texture is actually a combination texture that includes the Swallow texture, the Lotus texture, the Fang texture and finally the Stamina Training Unit texture.
So the opening bit has a 'micro rib', quite light, quite superficial at first and this is based on the Swallow texture.
As you go a bit deeper, you'll see that this becomes a bit more like the Lotus texture, with the node that is quite hectic and sucks you a bit.
Even further along, you get into what they call the 'Fang' texture which really clings to your cock and pulls you. At the very back you get into Stamina Training Unit territory, with bumps that work at you and cause you to want to cum (or cum, depending how experienced you are).
You like? You can actually buy this texture separately to the Jesse Jane Fleshlight case if you want.
Jesse Jane's Mouth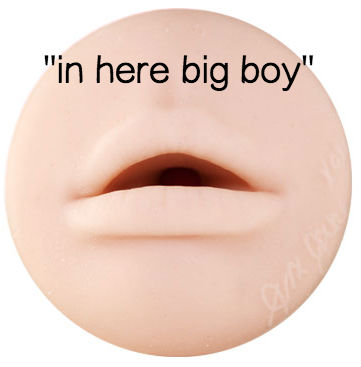 Ok so it doesn't actually speak (unless you talk nicely to it), but the Jesse Jane Fleshlight Mouth definitely tempts you to pull down your pants and jerk it in there. I actually like the mouth expression, almost like I'm waiting for you, stick it in there.
The mouth comes with the Swallow texture, which is amazing and spoken about elsewhere.
Bum Fun With Jesse Jane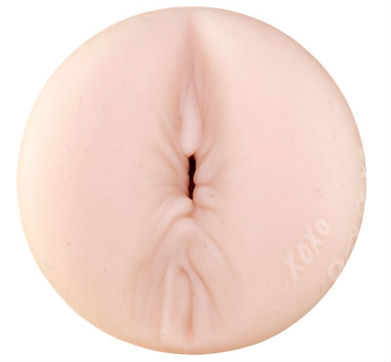 Isn't her ass-hole interesting. Looks like it's dying for some action. Quite unusual as well and quite realistic. When I shoved my lubed up cock inside it I definitely heard it moan. Or maybe that was my dick because it felt very very nice to slide it inside there. Look how she even signed it "XOXO", almost like an invitation to party in her ass.
Like most Fleshlight bums, this one comes with the Forbidden texture, which is the most realistic anal experience you're likely to have besides sticking it inside your girlfriend's ass. Sometimes it's better (and it takes far less convincing).
So that's it people. Enjoy the Jesse Jane Fleshlight.