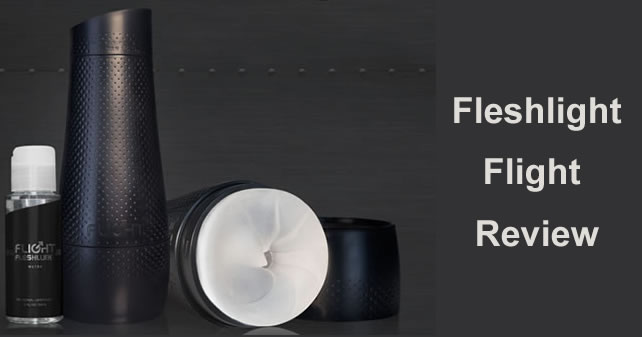 Update: Fleshlight is offering a special discounted offer at only $42.46 if you follow this link.
Interactive Life Forms, the leaders and innovators of the Male Sex Toy market have done it again! Introducing the all new, sleek, compact and refined "Flight". This improved model is also cheaper than a full sized (9 inch) Fleshlight.
It looks more aerodynamic (why a sex toy needs to be aerodynamic I'm not really sure), skinnier and shorter (6 inch penetration length, so if you're a bit hung, consider a full sized model). The new Flight case measures about 8 inches. The end cap looks cut and slanted. The new "Flight" case has what looks like a bunch of gripping holes on it for easier handling.
They (the Flight insert and case) currently cost $42, and for $6 extra you will get a customized 2 oz bottle of Flight FleshLube.
Click to Buy the Fleshlight Light
Flight Orifice and Texture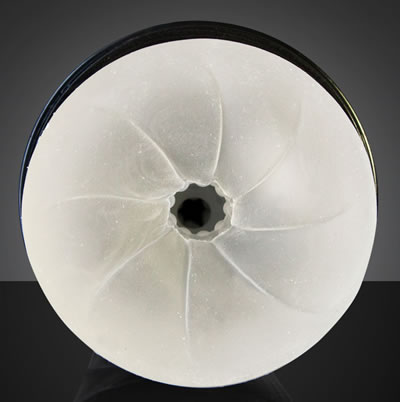 The orifice is basically a mound shaped lob of the real feel super skin that only the Fleshlight has, in the middle of this mound of flesh is basically a hole to stick your dick in. The hole is outlined with vortex like spirals that etch the face of the orifice. The hole is bigger than the butt orifice but once inside you are greeted to a tighter path way consisting of little bumps, which give way to a chamber of pointy "finger" like things.
But wait it gets better.
After the chamber of pointy fingers comes a lotus-like texture. Once you push past that you'll have the pleasure of greeting the hall way of "teeth" that point towards the orifice end of the Fleshlight. Then ending point is a swallow-like texture. OK so, if you can imagine all that on your dick, that's what a Flight texture feels like: Intense (doesn't feel like a real vagina by the way) and multi textured.
Is the Flight for you?
This is a great deal for a new Fleshlight Product. If you're looking to buy a Fleshlight and want one that is intense feeling cheaper than the standard models, go with this one. It's also a good buy for shorter length guys, as the texture starts right away, and for those with a skinny penis, about 2 inches in there is a tight chamber of teeth that you could definitely enjoy (from a user-review source, he could feel the texture snugly even with a fairly skinny penis).
Flight Cleaning and Maintenance
The clean up can be a little more challenging than a smooth insert, make sure you rinse this insert out really well, as semen and lube might become trapped in the little corners and edges of the multi-layered insert. Also from other user reviews I have gathered this is an intense feeling insert but not as intense as the Stamina Training Unit, which is usually rated has more intense than the other textures the user owns. The Flight from the Fleshlight (hey that rhymes!) is ready to take you off to a far away land of pleasure. As always take care of your Fleshlight and it will last a life time, happy Flying everyone!
Way to go ILF, you've done it again!
Click here to Buy the Fleshlight Light