Many men have a desire to have anal sex with a woman. The reason the desire is so strong is that most women aren't into anal sex for a variety of reasons. So chances are you've never actually had anal sex, unless you've had really kinky lovers.
The Fleshlight butt orifices have been specially designed to recreate the feelings and sensations of anal sex. And since the Fleshlight sex toy is yours 24/7, you can literally have backdoor sex with it whenever you want.
Original Fleshlight Anal Toy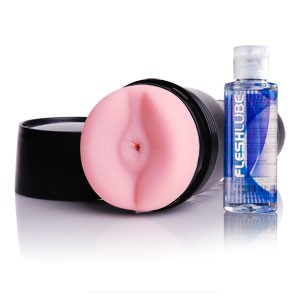 The original butt is the one to try if you are a first-timer. It is the basic backdoor orifice that forces your dick to squeeze into it as if you are sliding it inside a woman's ass. Just that initial sensation of working your penis into the anal cavity will get your juices flowing (literally). The original butt Fleshlight comes with the original texture which is specially narrowed down to make it feel tight and tense.
Fleshlight Girls Anal Toys

Since Fleshlight came out with several Fleshlight Girl vagina products, many men requested moldings of the pornstar's ass to be made as well. So you can screw your favorite pornstar up the ass as well (even while you are watching a video of her on your computer if you like).
The company took this suggestion to heart, and came out with several Fleshlight anal products of the Fleshlight girls. These anal textures of Fleshlight Girls are known as 'forbidden' textures. And you know what people do when something is forbidden right?
The Forbidden Texture
To see a video of the inside of the Forbidden texture, watch below:
Lupe Fuentes Anal Fleshlight
Petite Latina pornstar Lupe Fuentes has a tight little ass, and a tight hole in her butt through which to stick your penis.
Tori Black Forbidden Anal Texture
Yum, I find Tori Black very delicious. And now you have an opportunity to screw her up the ass (pardon my Japanese). You can see by this mold that she has definitely been taken in that hole, which I find is a turn on.
Jenna Haze Butt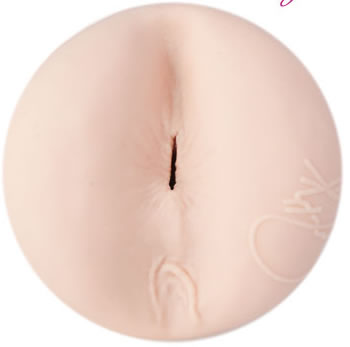 Jenna Haze's Fleshlight butt hole is long and narrow, and it's begging for someone like you to take advantage of it.
Stoya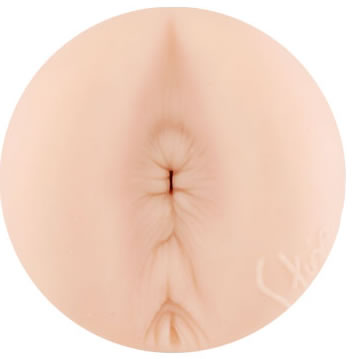 As you can see Stoya has a tight little anal orifice, and this is why her Fleshlight butt model has been so successful. Men love the idea of penetration something so tight.