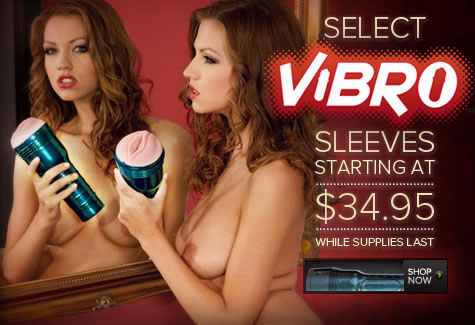 Here's a Fleshlight Discount offer for all those vibrating Fleshlight fans and wannabes out there.
While stocks last (and believe me they're serious about that) Fleshlight are offering their Original Vibro Sleeve as well as the kinky Vibro Cyclone Sleeve for $34.95. This is a Fleshlight discount from the original price of $49.95, which is quite a good deal.
If you haven't tried out the vibro before, then I would recommend starting off with the Vibro original sleeve: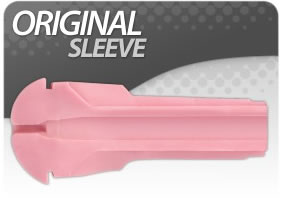 As you can see it's basically the pink lady sleeve with the original tried and tested texture and pink lady orifice, but the trick is that it contains the three Fleshlight bullet pockets. When you insert the special vibrating bullets into the holes (you can insert 1-3 at a time, depending on the intensity you're looking for) you get the vibrating effect.
You can also choose to get this vibro sleeve with the butt orifice.
The cyclone sleeve looks like this: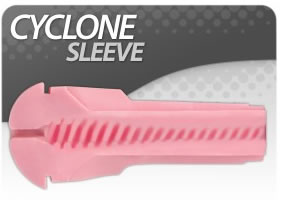 As you can see it spirals which get thinner the deeper you insert your penis. This texture is specially designed to be combined with the vibrating effect, which lets the spirals work their pulsating magic onto your penis. Again it comes with bullet holes.
Remember that the vibrating bullets, as well as the batteries are sold separately. Also, if you don't already have a case, you will also need to buy one separately as these vibro textures are sold without cases (you can also purchase them with the cases as a special package through this link).