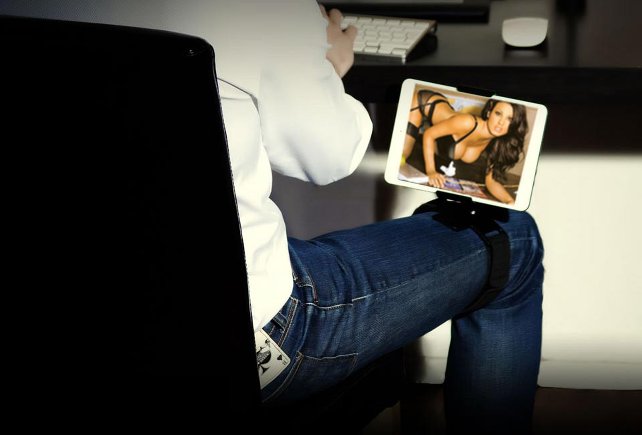 Watching porn on smartphones and tablets has created an enormous problem for mankind (and to a lesser extent, womankind). It is really difficult to hold up your iPhone or tablet in the one hand, and jerk off in the other. It can also be pretty difficult to prop the device up somehow in the correct angle while trying to masturbate. Often you find yourself wanking in an unnatural position, and hence the fantasy of fucking your favourite pornstar can be constrained. And who wants constraints to your Fleshturbating experience?
I was quite pleased to find that the folks at Fleshlight have realized this (I wonder: do they have a lab with people jerking themselves off to a variety of Fleshlight products, trying to cum up with the next big thing). Perhaps the guys at Fleshlight HQ just got sick of their iPhone screens falling on the floor and shattering while in the midst of an intense mobile porn scene with Teagan Presley or Jenna Jameson.
Enter the Fleshlight PhoneStrap, strapped onto your knee!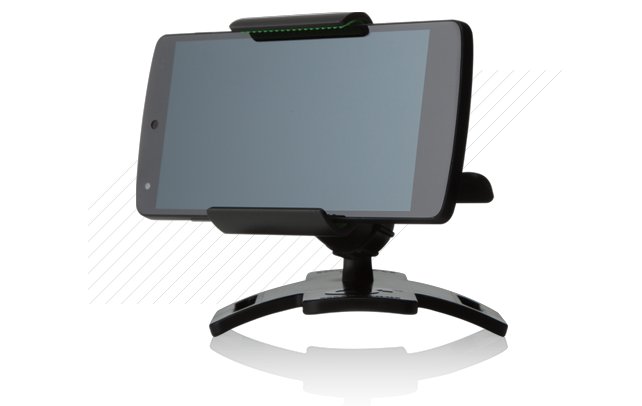 You just tie this baby to your knee or wherever you want, and let the games begin. And lest you think that the PhoneStrap is only for jerking off to porn, you could use it while having webcam sex with your partner (or a chat-roulette stranger), or even just for watching sport (or more porn).
What The Fleshlight PhoneStrap Comes With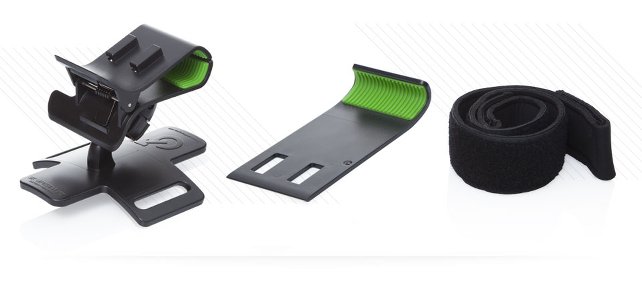 You get the clip, the clip extender (for fitting many different sized smartphones or tablets, up to 5.5″"), and a belt for attaching it around your knees or leg (see the pic above for an example). How cool is that?
Fleshlight PhoneStrap is selling for around $30 as an opening offer. Check it out.