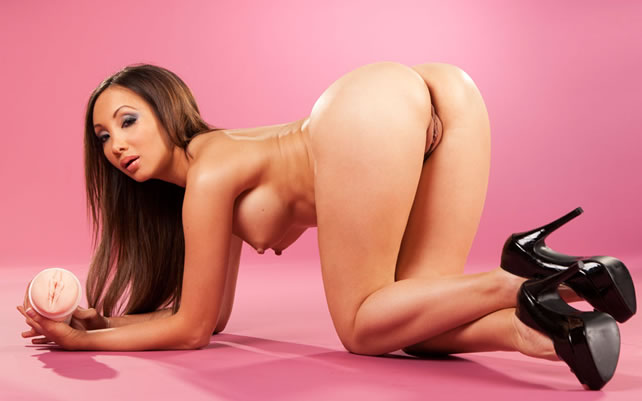 The Katsuni Fleshlight is one of the latest models from the signature Fleshlight Girls series. You can now fuck the sexy French / Vietnamese pornstar Katsuni in the comfort of your own home (buy link). Katsuni is a well-known foreign pornstar who has won many awards at the XBIZ  and AVN porn awards, including best anal scene, best foreign pornstress, and best crossover star. I think people find the fact that she's both French and Asian very kinky, almost like having a threesome when there's just two people in the room. And with your Fleshlight you'll feel like you're having a threesome with just one person in the room.
The Katsuni Fleshlight's orifice is made from her pussy, recreating the visual sensation in your mind that you are entering her, and believe me your brain won't know the difference (well that's why you are able to cum when you masturbate, your brain thinks you're really having sex).
Katsuni Fleshlight Orifice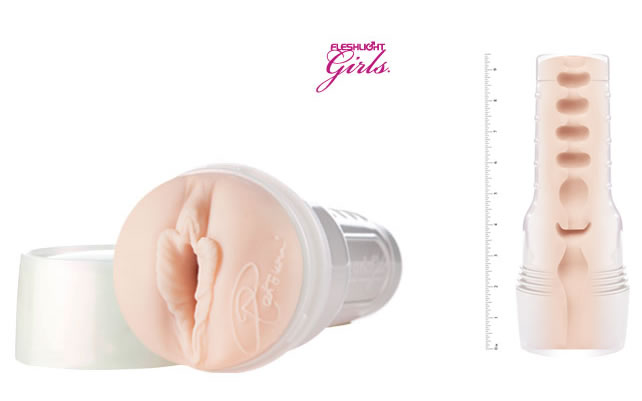 Looks like a little heart doesn't it? Kinky. A heart full of cum (with apologies to Les Miserables).
 Texture
The Katsuni Fleshlight is available with the Lotus and the Lotus Garden Textures. A bit of Asian flavor and intensity for you. I know you like it like that.
Lotus Texture

This texture is designed for a realistic feeling of vaginal intercourse. As you can see it starts off smoothly and tightly, as you enter the tight outer chamber, and then it gets wider and more complex the deeper you go. Some people might say it's better than the real thing.
Lotus Garden Texture

Nine nodes. That's all there is to say here about the Lotus Garden Texture. Very very intense. Very different sensation from what you may be used to. Not sure if you'll be able to count to nine after this one.